Commercial trampoline park equipment requirements for venues
---
In recent years, there are more and more children's parks and commercial trampoline parks. Many non-compliant venues also illegally set up commercial trampoline park equipment projects, which poses serious safety risks. So what are the requirements of commercial trampoline park equipment for the venue?
1. The installation of commercial trampoline park equipment is connected by bolts, the installation is firmer, and the firmness is strengthened by 10 times. Plug-in connection is commonly used in the market, in order to complete the installation more quickly, but there are great hidden dangers to safety.
2. The springs of commercial trampoline park equipment are made of manganese steel. The service life has been tested and stretched without deformation. The number of springs installed has doubled on the basis of the standard, and the density has doubled.
3. The soft cover of commercial trampoline park equipment adopts PVC flame-retardant, high-strength industrial sewing machine to cut the edges, the connection method of soft cover, the position of the zipper is not stressed, the soft bag is treated with a beveled surface, and an intimate cushioning and anti-drop process is added. , Which greatly improves the safety factor of the player experience; many stadium soft bags on the market use ordinary bright leather, although it looks similar in appearance, but the connection method of the zipper position is stressed, the leather is easy to break, and the zipper is easy to explode.
4. The main frame of the commercial trampoline park equipment uses hot-dip galvanized pipes and galvanized steel pipes, which are not easy to corrode and rust. Each crossbar of our equipment will be reinforced with a reinforcing rib to improve the firmness and stability of the trampoline frame.
5. Trampoline stadium sponge We use high-quality and high-density environmentally friendly sponge, which has good resilience, is not easy to tear, and has strong tensile properties.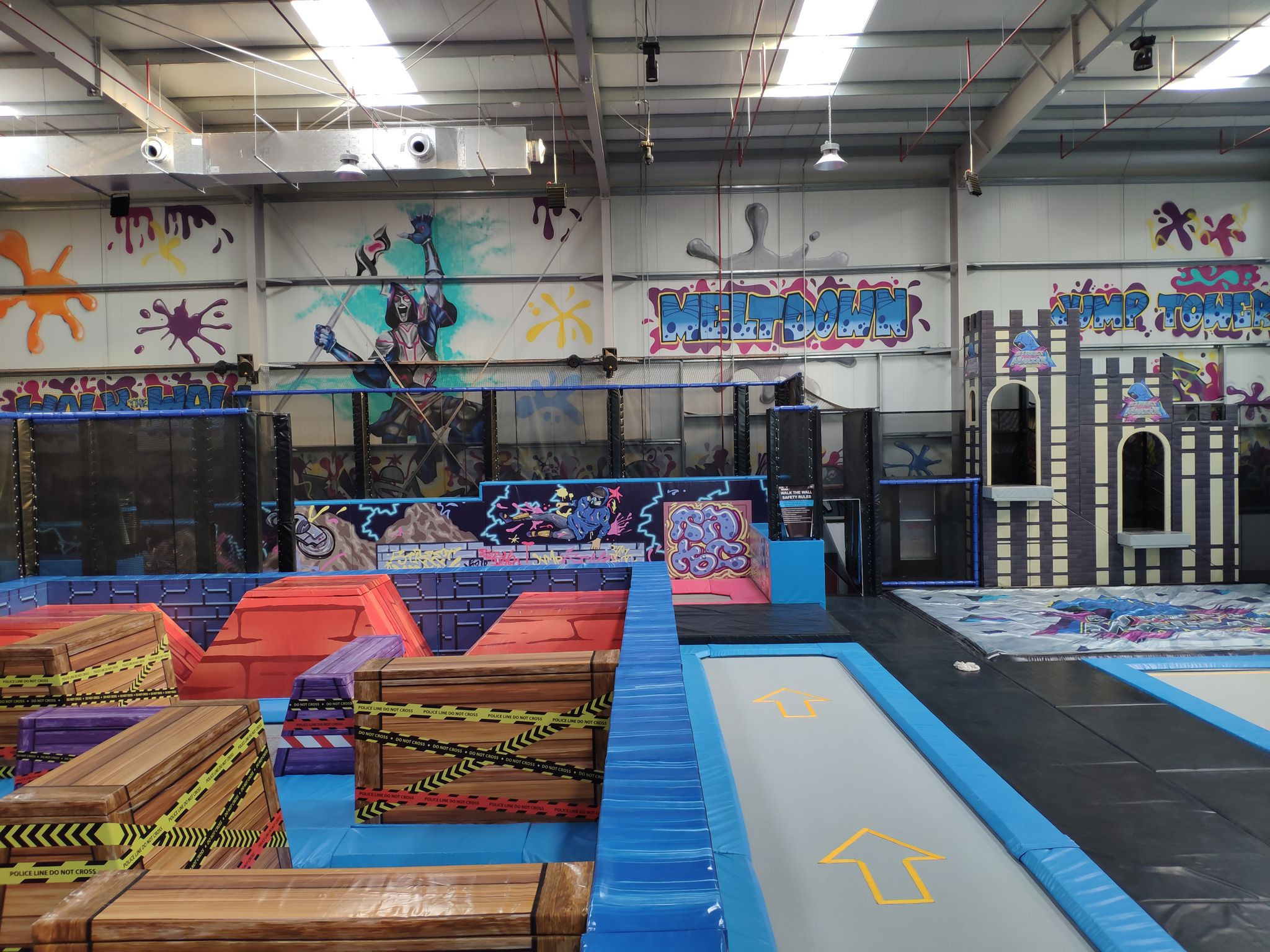 Relative News