Customize commercial trampoline park equipment to create high-quality trampoline park
---
When any trampoline park investor buys commercial trampoline park equipment, it is inevitable to choose a manufacturer. Commercial trampoline park equipment manufacturers are often the ultimate partners. Why large manufacturers can be favored by the industry may be due to the following reasons.
First, the design is safer
A good designer often needs experience in a lot of cases, and large commercial trampoline park equipment manufacturers have such opportunities. In many custom-made equipment in the design department, the designer's conceptual ability directly determines the degree of popularity of the trampoline in the market in the later stage, and naturally it is directly related to the business's revenue.
Second, the quality is guaranteed
Whether commercial trampoline park equipment can be done well depends on whether the equipment automation is high enough, and the proficiency of employees is also one of the links. Small manufacturers often use simple equipment and the chamfering process is immature, resulting in too many burrs around. Affects the visual senses, it will also bring potential risks.
Third, the project is richer
Many commercial trampoline parks have encountered embarrassment when cooperating with small brands. Due to their strength limitations, small manufacturers are often unable to provide one-stop services and require joint production by multiple manufacturers. The source of the materials used cannot be guaranteed, which will bring future services. Because of the great hidden dangers, large manufacturers have many workshops, and some raw materials and semi-finished products can be provided by themselves. Even if they need to purchase from outside, they will find the same large suppliers, which guarantees delivery time and quality.
Fourth, strong after-sales service
Commercial trampoline park equipment manufacturers often have more employees, and each department has a clear division of labor. Only large manufacturers will set up after-sales departments and give buyers 3 to 5 years of free maintenance. Specialized personnel can come to provide training and maintenance, which naturally reduces the operating pressure of trampoline park. Ensure that the operation is worry-free and labor-saving.
Fifth, the market is more sensitive
Small manufacturers often only have to follow the drawings and use the public version of the drawings for mass production. Such equipment is not personalized at all, and there is basically no advantage when it comes to customization. Large manufacturers can not only customize themes, but also change the design according to the information provided by the demanders, and make the products meet the compliance standards. And participate in the customization and improvement of policies, and have more initiative.
Large commercial trampoline park equipment manufacturers are the safest choice. When you cooperate, you must look at each other's plant area and past works. Word-of-mouth can't deceive people. Of course, relatively speaking, the price may not be so friendly, but avoid it. After a lot of subsequent troubles, it is still very cost-effective.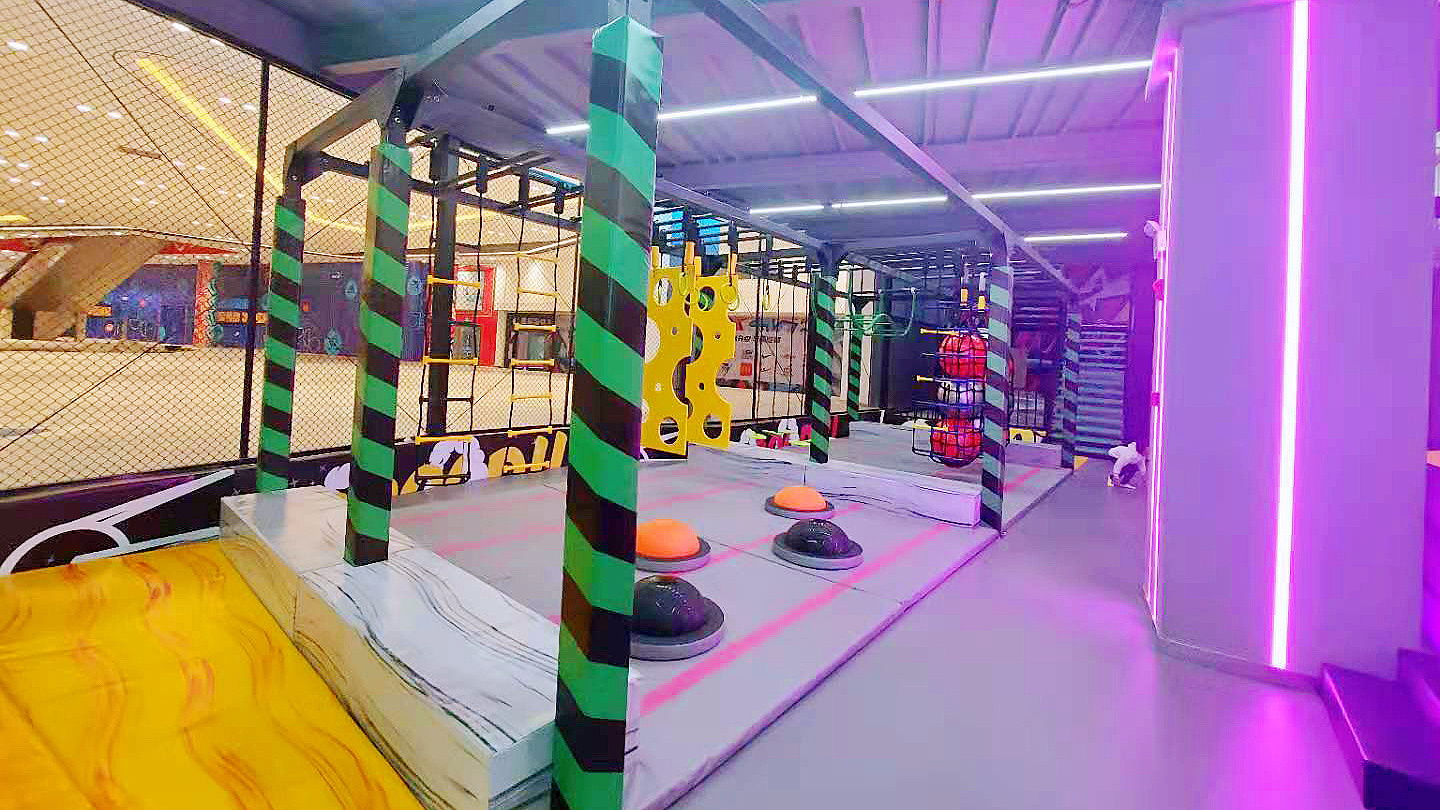 Relative News