How to choose trampoline park equipment suppliers
---
Indoor large-scale trampoline park equipment is an experiential indoor sports park. It is mainly based on trampolines and combines various entertainment and fitness activities. In order to ensure that athletes of all ages can experience the variety of this sport. The large trampoline park is also an important activity built by many companies, and it has become a new fashion in healthy leisure sports. For investors, how should they choose large-scale indoor trampoline park equipment suppliers?
Diversification of the first trampoline park equipment suppliers
Although the large indoor trampoline park equipment is based on trampolines, it also incorporates a lot of related sports equipment, such as the free trampoline area, which is more suitable for beginners and children, and it is also a place for many players to warm up. It is the dodge ball area, the basketball challenge area and the rock climbing area. These are the projects that will be introduced in the current indoor trampoline park. Therefore, when choosing trampoline park equipment suppliers, you must choose a manufacturer that can guarantee the diversity of equipment to meet the needs of the current people.
The second trampoline park equipment suppliers keep pace with the times
Nowadays, large-scale indoor trampoline park equipment has entered the public's field of vision and has become a favorite place for many young people. If these trampoline park equipment are introduced, they cannot be combined with the current popular fashion. The trampoline park will also be quickly eliminated, so this requires trampoline park equipment suppliers to provide as much as possible the equipment that can be combined with the current fashion and leading the fashion, so as to enable the sustainable operation of the trampoline park.
The third after-sales service for trampoline park equipment suppliers
Any equipment may encounter various problems in the process of use. If it is trampoline park equipment suppliers who can guarantee their reasonable after-sales service, so that the venue can run for a long time. Of course, it is in the process of operation, if there is a corresponding For the problem, trampoline park equipment suppliers can provide technical support. Such after-sales service is also a guarantee for the entire trampoline park.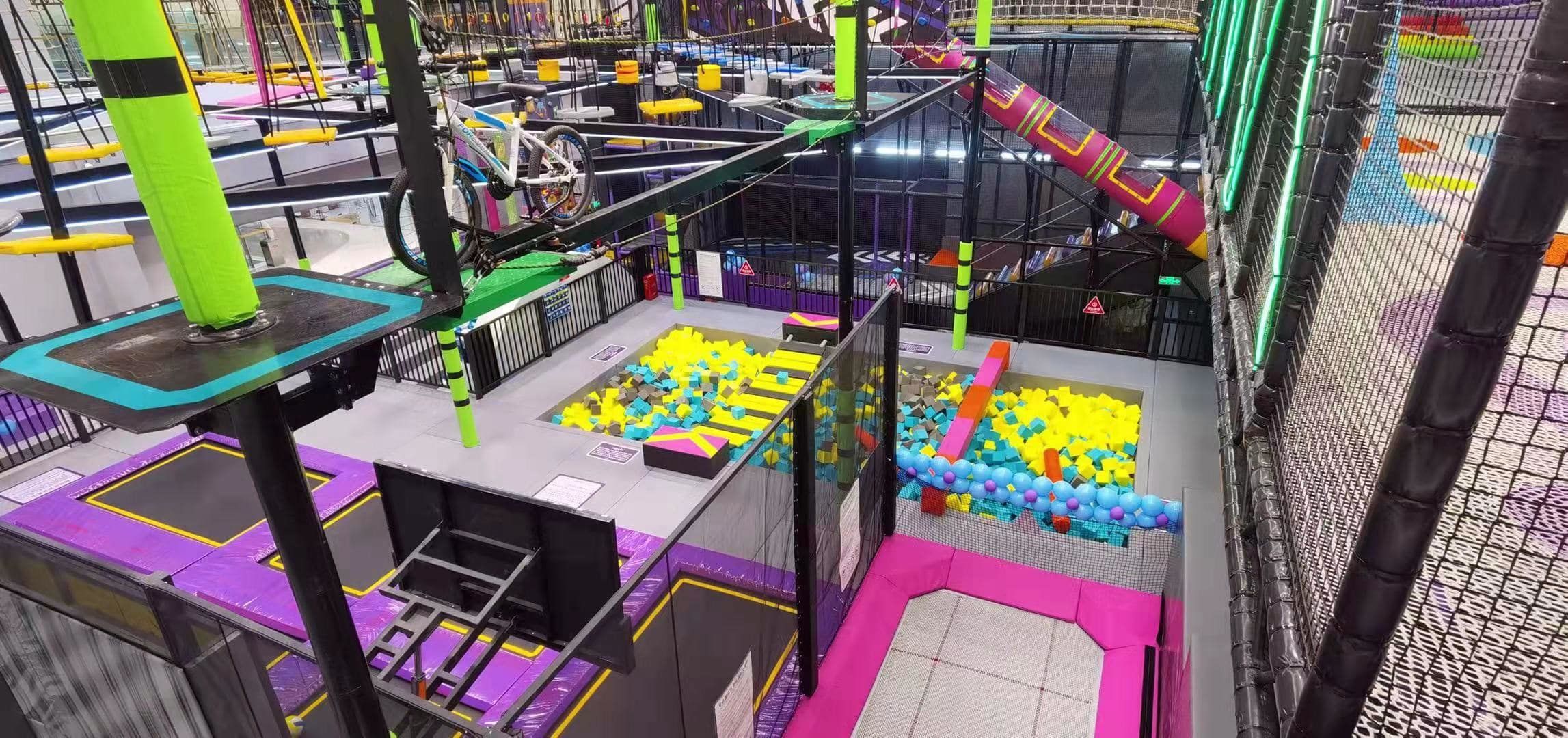 Relative News