What equipment is necessary for indoor adventure park equipment
---
Indoor adventure park equipment requires a reasonable combination of a variety of different equipment in order to exert the greatest entertainment effect. I believe that all indoor adventure park equipment operators will definitely agree with the editor's point of view. So, what adventure park equipment is best for operating in an indoor adventure park?
The first must-have adventure park equipment is to talk about climbing wall. As an amusement equipment that has only been used for a few years, it has become popular in the north and south of the country. It is deeply loved by every child. It can be said that climbing wall The wall is the core amusement facility of an indoor adventure park, with rich and interesting themes, which can attract a lot of tourists for everyone.
Trampoline can be said to be a very popular amusement equipment, and even some people have opened a trampoline park specially, especially the popular sticky music and Melaleuca leak on Douyin, which are all expansion projects of trampoline. And the trampoline and the naughty castle complement each other, allowing the amusement park to accommodate tourists of all ages.
The last recommended amusement facility is rope course equipment. rope course equipment is a popular amusement equipment for children and parents. Some parents take their children to play for an afternoon, because the cost of rope course equipment is not high. So it is a very cost-effective adventure park equipment.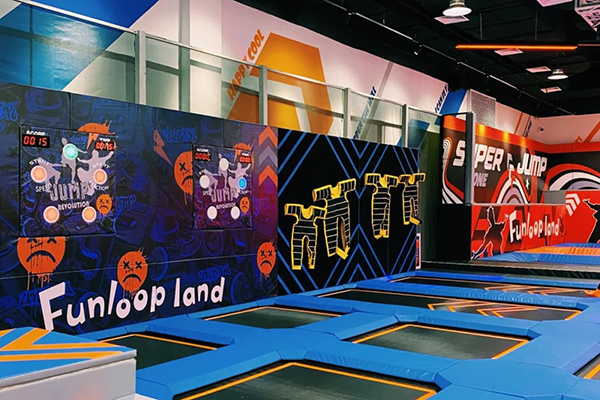 Relative News