What is the design process of Indoor Playground equipment
---
Today, I will mainly learn about the design process of Indoor Playground equipment. I hope the following summary will be helpful.
1. Demand Gathering

Communicate with customers to understand their needs for Indoor Playground equipment, collect project information and data, conduct on-site inspections, and form preliminary ideas based on the brand positioning and characteristics of the project, combined with customer group positioning analysis.
2. Cultural research

Dig deep into the project's regional culture, integrate site positioning and basic conditions, and carry out planning Indoor Playground equipment design such as functions, themes, scenes, cultural atmosphere, and service systems based on regional, ecological and economic principles.
3. Concept idea

Focusing on customer needs, according to brand positioning and customer group positioning, combined with regional culture and actual site conditions, the overall Indoor Playground equipment concept plan is issued.
4. Scheme design

Provide Indoor Playground equipment brand design, IP design, cultural and creative product design and other services according to customers' individual needs, project positioning, and theme positioning.
5. The effect is deepened

According to the design plan confirmed by the customer, a detailed rendering of the local Indoor Playground equipment is formed.
6. Construction drawings

According to the plan confirmed by the customer, issue the construction drawing of Indoor Playground equipment.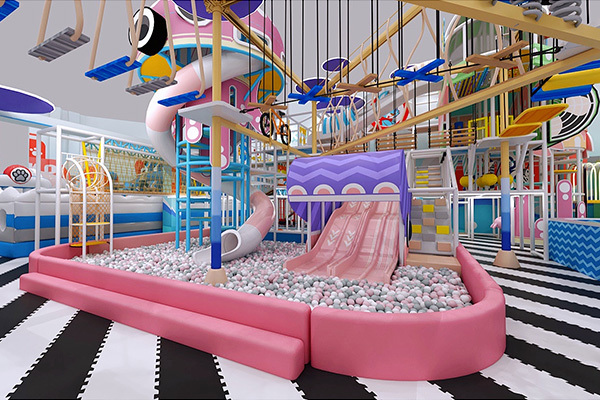 Relative News