What problems should indoor trampoline park equipment manufacturers pay attention to
---
  What problems should indoor trampoline park equipment manufacturers pay attention to? Trampoline manufacturers all know that it is still very attractive to children. Now many shopping malls have trampolines, and the design of the equipment inside must meet the requirements, not only for safety, but also for Children's fun, let's talk about how to design the indoor trampoline park equipment manufacturer to open it properly?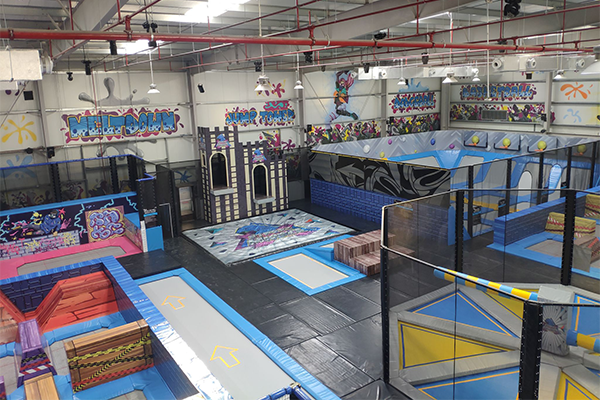 1. Indoor trampoline park equipment trampoline environment - bright and clean
  Hygiene is the key to trampoline. No parent wants to put their baby in a dirty paradise, no matter how good the equipment is.
  2.indoor trampoline park equipment - very novel
  The beautiful appearance can attract the attention of children and parents at a time. If the children's equipment can be updated than other local amusement parks, it will be more popular. You can also consider regularly ordering some new swimming equipment from the manufacturer, or exchange between stores. Deployment to ensure the freshness of the equipment.
  3.Indoor trampoline park equipment staff service - thoughtful and cordial
  The amiable salesperson is the life force of trampoline. In this era when the customer is God, excellent reading can also make you stand out in the trampoline industry.
Relative News