New Indoor Themed Playground Equipment Provides Safe and Stimulating Fun for Kids
---
As children embrace the joy of play, the demand for innovative and engaging indoor playground equipment continues to grow. A new range of indoor themed playground equipment has been introduced, offering endless fun and excitement for children of all ages.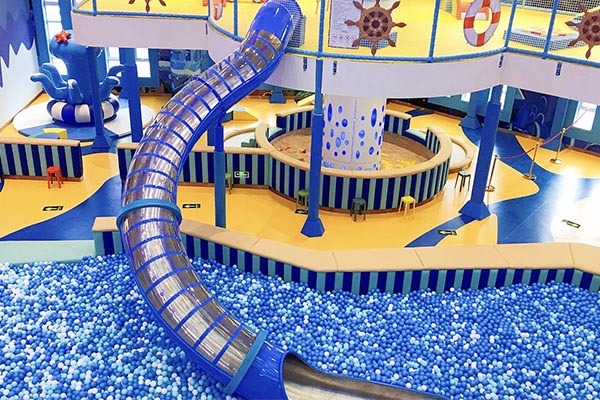 The Indoor Themed Playground Equipment is designed with safety as the top priority, ensuring that children can enjoy unrestricted play. From colorful ball pits to slides, climbing walls, and obstacle courses, the equipment provides a variety of physical and mental challenges, promoting active play and social interaction.
The Indoor Themed Playground Equipment transports children to a world full of imagination and adventure. With themes like jungle, space, and underwater exploration, children can immerse themselves in imaginary worlds while developing their cognitive and motor skills.
These indoor playgrounds create a safe space for children to explore, play, and learn. With soft padded surfaces and protective barriers, parents can have peace of mind knowing that their children are playing in a secure and controlled environment. The equipment is also designed to encourage group play, fostering friendship and cooperation among children.
Parents and caregivers appreciate the convenience of these indoor playgrounds. Open year-round and equipped with state-of-the-art facilities, families can enjoy the benefits of active play regardless of the weather outside. Additionally, the equipment is easy to clean and maintain, ensuring a healwe and hygienic environment.
The introduction of this new range of indoor themed playground equipment comes as a welcomed addition to the community. These playgrounds offer a safe haven for children to unleash their energy, ignite their imagination, and create lasting memories.
Cheer Amusement provides customers with a rich variety of theme options: such as forest, ocean, space, pirate, candy, circus, castle and village. It continuously produces innovative designs that sets it above the market standard.
Relative News