Ninja warrior game is an adrenaline pumping race through a maze of walls, obstacles with adjustable difficulty, high absorption safety flooring(foam mats, inflatable mats or foam pit), and trampolines with different action zones. It is designed to incorporate running, jumping, vaulting, climbing to challenge and improve strength, endurance, coordination, agility, and balance. It creates a fun adventure while providing an amazing workout effect.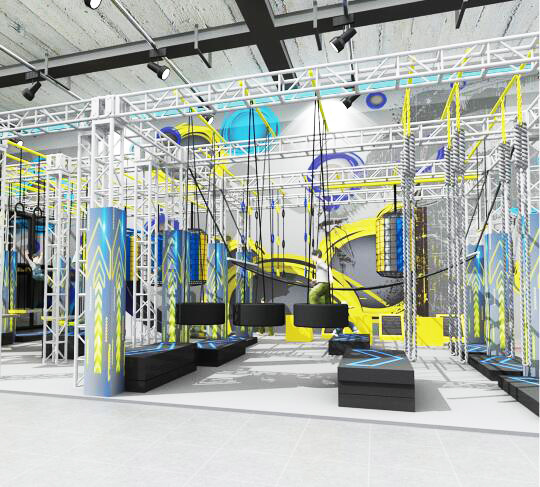 Ninja warrior game are the latest trend hitting the indoor playground industry, and they are unquestionable to be great addition to your current FECs, themed parks, amusement parks and trampoline parks. They can be built for both indoor and outdoor areas.
Cheer Amusement is always stand in the forefront of the industry!
Cheer Amusement offers comprehensive indoor playground solutions from initial design, manufacturing, installation, to after-sales services. As the first indoor playground equipment manufacturer in China to obtain both certificates under US and EU safety standards in the entertainment industry, we have built over 10,000+ indoor play structures all over the world in a variety of venues including FECs, indoor parks, kids parks, amusement parks, shopping malls, and more. Cheer Amusement and its highly skilled team of professionals always thrive to help you stand out in your indoor softplay and adventure park market!